The Dagger Awards now include new categories for "cosy crime" and psychological thrillers.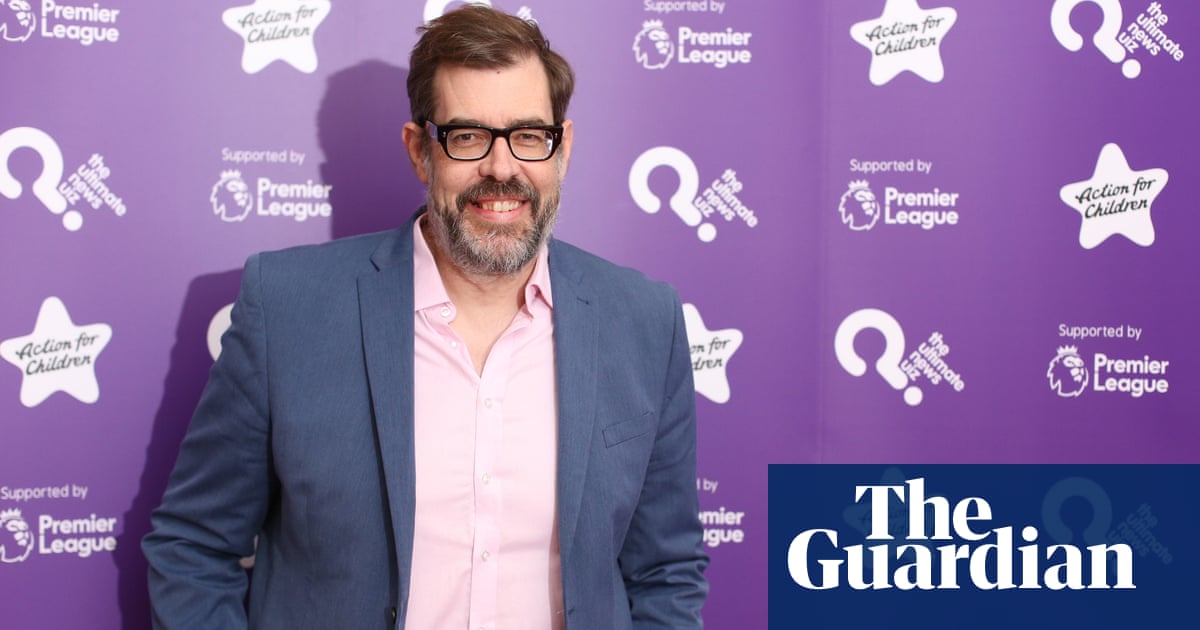 The increasing demand for two types of crime fiction has led to the addition of two fresh categories in the yearly Crime Writers' Association awards, including one for "cosy crime" – the genre of soothing mysteries that first emerged with Agatha Christie and is now primarily linked to Richard Osman.
The Daggers, as the CWA awards are known, recognise authors across 11 categories including historical crime, translated crime and lifetime contribution to crime writing. Next year, the two new awards will be the Twisted Dagger, for psychological thrillers, and the Whodunnit Dagger, for cosy crime.
Cozy mysteries tend to have a lighter tone with little violence, sexual content, or graphic descriptions. These stories are often situated in a small, close-knit community and feature amateur detectives, such as Miss Marple in Agatha Christie's works. While the term is typically used for Golden Age novels, modern versions have gained significant popularity in recent times, particularly with Richard Osman's 2020 book The Thursday Murder Club.
Osman has now released four books in the series, which feature elderly sleuths in a retirement village. The most recent, The Last Devil to Die, became the fastest-selling hardback title by a British author since records began when it published in September.
Psychological thrillers saw a commercial boost with the publication of Gillian Flynn's Gone Girl in 2012 and Paula Hawkins' The Girl on the Train in 2015. Sometimes called "domestic noir", they are generally female-led and bestselling authors today include Lisa Jewell and Adele Parks.
The CWA chair, Vaseem Khan, recognized the significance of incorporating the evolving preferences of crime readers into the awards. He compared crime fiction readers to curious sharks, always in pursuit of new excitement and groundbreaking plots.
He remarked, "It's remarkable how the genre both revisits and reinvents the past." "The current cozy trend incorporates the elements of classic crime novels, emphasizing character development and puzzling mysteries."
Khan stated that he was fully aware of the noticeable gaps in the Dagger roster. While psychological thrillers have gained significant popularity and have helped balance the representation of genders in the crime fiction genre, there was no specific Dagger award catering to this highly sought-after segment of the market.
According to Harriet Tyce, a former criminal barrister and author of the novel It Ends At Midnight, psychological thrillers have been popular for a long time, despite being seen as a new trend in publishing. She cited Rebecca by Daphne du Maurier, Wuthering Heights by Emily Brontë, and Jane Eyre by Charlotte Brontë as early examples of this type of literature.
The genre has typically been more favored by women writers and readers, who make up the majority of book purchasers. This may be due to its compelling depiction of the fears that can lurk in domestic environments, which strongly resonate with women who feel confined by traditional gender roles within their household.
Cozy mysteries, however, have faced criticism for being too cutesy and bland. Author FL Everett, who wrote A Report of Murder, challenges this perception. "At its core, cozy crime is about hope and getting away from reality," she explained. "While there may be a gruesome event that sparks the story – usually a murder or two – ultimately, readers can rely on trustworthy characters to solve the mystery."
"
I believe this reflects a fundamental human desire for contentment and closure, and a yearning to have faith in virtuous individuals who will make the correct choices, despite their imperfections.
"I do not perceive it as twee, but rather essential. Especially in the current climate where it is difficult to trust politicians, law enforcement, and the media. It is natural for us to seek solace in a fictional world where order is restored and we can find reassurance that justice is served, wrongdoings are rectified, and good deeds are rewarded."
Source: theguardian.com