The Curse review – this exquisitely cringe-worthy drama is like nothing else on TV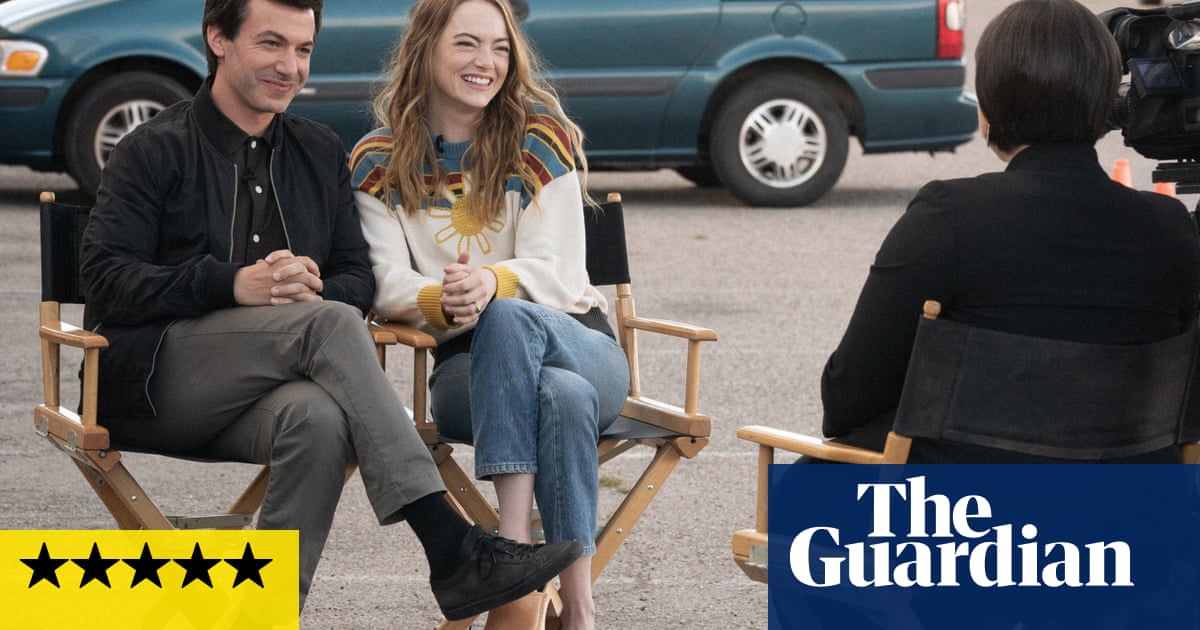 T
The Curse is a difficult show to watch. I would even say it's almost uniquely unpleasant to sit through its 10 episodes, most of which are an hour long. To claim that I found it enjoyable as entertainment would be false. It's terrible and agonizing. However, it's also creative, thought-provoking, strangely captivating, and unlike anything else on TV this year. It will likely receive both love and hate in equal amounts.
I have a strange fascination with television, as I seem to enjoy it even when it causes me discomfort. The Curse, a collaboration between Nathan Fielder (known for his work on Nathan for You and The Rehearsal) and Benny Safdie (co-director of Uncut Gems), showcases their expertise in creating awkward and stressful situations. The show follows the lives of Asher (played by Fielder) and Whitney Siegel (played by Emma Stone), a married couple trying to launch their own reality TV show called Flipanthropy. This series, similar to Queer Eye, involves the Siegels doing good deeds for the uninterested residents of Española, New Mexico while promoting their eco-friendly home business. However, their good intentions are overshadowed by their desire to gentrify the area with trendy coffee shops, clothing stores, and art from local and Indigenous artists.
The show effectively uses satire to highlight its initial goals. Asher and Whitney try to justify their actions as morally good, but eventually, their business is exposed as exploitative. While some shows may have ended here, The Curse continues to expand and delve into more bizarre themes.
The concepts of gentrification and the white saviour complex serve as a starting point for exploring deeper issues. These include the exploitation of trauma and ecological concerns for profit, the false belief in individual actions solving climate change, and the myth of upward mobility. Additionally, the show satirizes the television and entertainment industry, making it difficult to watch as it effectively conveys its message. The Siegels are determined to launch their TV pilot, using those they perceive as less fortunate as pawns, all under the manipulation of their eager and unethical producer, Dougie (played by Safdie). Dougie claims to have bullied the oblivious Asher in the past, and his previous reality show pilot was so terrible that it may soon become a reality on a streaming platform.
The Siegels face challenges as they try to establish their real estate business and pursue their TV careers. They encounter reporters who investigate beyond their public image and the potential supernatural curse associated with their title. During a filming session, Asher is pressured to give a child working as a drink vendor in a parking lot money for the cameras, but he only has a $100 bill. After handing it over, he asks for it back so he can get change and give the child $20 instead. The child responds by cursing him, which leads to an uncomfortable and lengthy conversation about money and ultimately turns into a new form of horror. Additionally, there is a graphic discussion about male anatomy with Asher's in-laws.
These showpiece moments of ultra cringe appear as the show's terrible peaks, but they emerge from a general atmosphere of creeping dread that does not relent. There is a droning, atmospheric soundtrack that barely lets up. Characters are often framed through the scratched and dirty glass of closed windows, which make it feel claustrophobic and as if we are illicitly spying on their innermost thoughts.
Asher, the fielder, is openly focused on his own interests and stingy. Whitney, on the other hand, conceals her self-centeredness with a forced smile and is held back by insecurity and a fear of making mistakes. Their environmentally-friendly house has received official certification as a passive house (a legitimate program, although it is used humorously here), but they have turned it into a luxurious prison by using excessive reflective glass that is not essential for its sustainable design. The house becomes a high-pressure environment, adorned with art that has been carefully evaluated for its "genuineness".
The Curse can try one's patience. The scenes can drag on for an excessive duration, and at their worst moments, they can evoke discomfort that surpasses even the most awkward moments of The Office. However, the tension is thrilling and the ending is superb, making it impossible to divert one's attention.
Source: theguardian.com