"The Crown" has gone from being a highly regarded drama to a failure in television.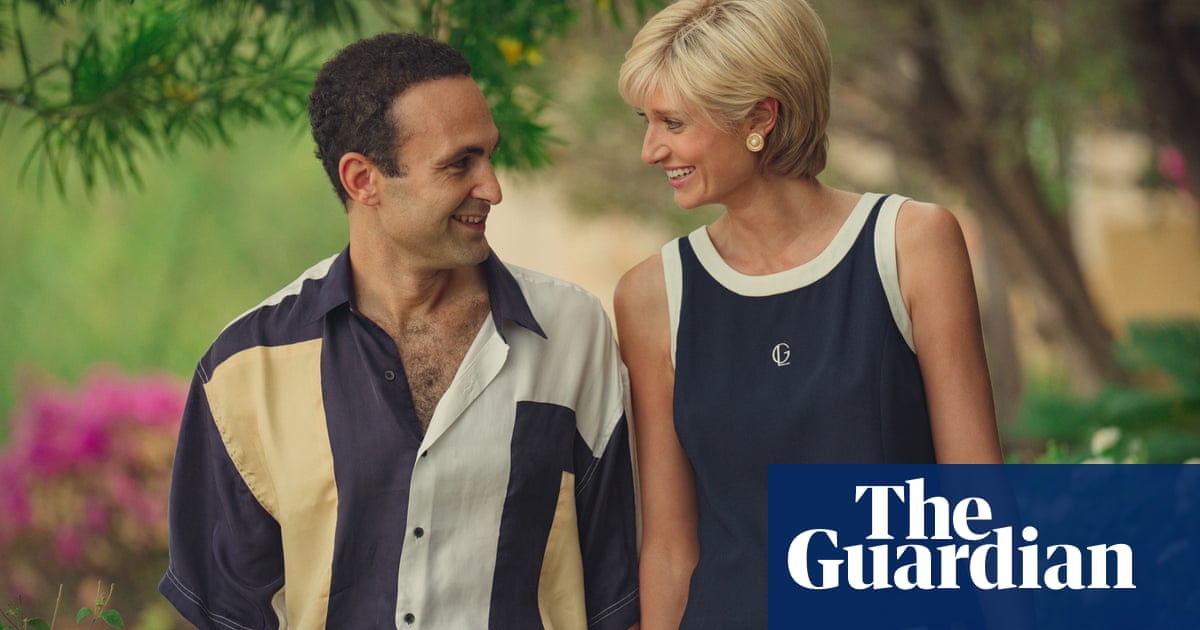 P
Prime ministers have denounced it as "malicious nonsense" and "complete rubbish". Theatrical dames have condemned it as "crude sensationalism". And now, the reviews for the new season are in, and they are far from flattering. In her one-star review for The Guardian, Lucy Mangan found it so unbearable to watch that she felt like she was having an "out-of-body experience". Other critics have described it as "awkward and insensitive", "poorly thought-out and offensive", "purposeless and disheartening", "a disappointing new low", and "a visually appealing but boring production". Let's refer to them as "mixed reviews", shall we?
Surprisingly, The Crown, a show that depicts the lives of wealthy aristocrats, has become the most controversial drama on television. It has eclipsed the shocking drug-fueled parties of Euphoria and the appalling sexism of The Idol. Instead, viewers are taken aback by the sight of a billionaire family looking melancholy as they peer out of palace windows or politely applaud at polo matches.
The Crown has caused controversy since its release. When the show first premiered on Netflix in 2016, it was well-made and free of controversy. Many viewers were unfamiliar with the events of the postwar era that it depicted (the initial season covered the years 1947 to 1955, a time long past) and did not hold strong opinions about them. The characters portrayed, such as Winston Churchill and Wallis Simpson, were deceased. Any debates centered around whether the actors resembled their real-life counterparts. The show was a mix of high-class soap opera and educational history. It received numerous awards, including Emmys and Golden Globes.
As The Crown enters its sixth season, it has increasingly grappled with the challenges of portraying a contemporary setting, creating a growing issue. As the show's characters are now living, speaking, and seeking legal counsel, viewers have formed their own strong opinions and vivid recollections. With each passing season and closer approach to present day events, the show loses its historical detachment and becomes more controversial.
There were early complaints about speculative plot developments, such as young Princess Margaret's desire to become queen or Prince Philip's refusal to kneel at his wife's coronation. The actual Prince Philip even considered taking legal action against Netflix for the "disturbing" subplot in season two where he was accused of causing the death of his sister, Princess Cecilie, in 1937. The backlash intensified by the fourth season, which was criticized by the Guardian's Simon Jenkins as "inaccurate history… reality twisted for propaganda and a cowardly misuse of artistic freedom". The royal family themselves chose to remain silent, but Charles's biographer Jonathan Dimbleby labeled it as "ridiculous nonsense".
Some say that The Crown is just being blamed for a broader change in attitudes. With the media constantly intruding, interviews that reveal too much, and personal memoirs that bare their souls, we now know more about the royal family than ever before. Is it Netflix's fault for lacking respect or is it a reflection of our contemporary culture? Is the scandal-prone monarchy even deserving of reverence nowadays? Many criticized Morgan for using the death of a young child to suggest a romantic relationship between Penny and the Duke of Edinburgh. Charles' outburst towards his mother, which was compared to something from a soap opera, was also widely ridiculed. As The Crown continues, the dialogue often feels like generic scriptwriting rather than how these individuals would actually speak.
Currently, the focus on the series is primarily on fact-checking rather than evaluating its value as a form of visual entertainment. Several reviewers appear to be unsure of the distinction between a drama and a documentary. They question Morgan's audacity to add elements to the story in order to make it more captivating. They also wonder why he would create dialogue for the royal family instead of centering the entire production around their reserved demeanor. It seems as though there is a call to action to protest against Netflix, brandishing pitchforks and adorable Paddington bears.
Regrettably, the increasing dispute aligned with a decline in the show's excellence. The frequent changes in the cast have not been beneficial. The transition from Claire Foy to Olivia Colman to Imelda Staunton as the lead roles has resulted in diminishing results. Jonathan Pryce's portrayal of Prince Philip lacks the complexity and depth shown by Matt Smith and Tobias Menzies.
Princess Margaret, known for her wild lifestyle, was a standout character in the early seasons of the show. Vanessa Kirby delivered a fantastic performance, while Helen Bonham Carter brought a subtle sadness to the role. However, in the later seasons, Lesley Manville's portrayal of Margaret has been reduced to brief appearances where she is seen smoking. Emma Corrin's impressive portrayal of a young Princess Diana launched her into stardom, and now Elizabeth Debicki is receiving praise for her depiction. However, there are still doubts about Dominic West's portrayal of Prince Charles.
The last season is divided into two sections: the first four episodes were released this week, with the remaining six to follow on December 14. The focus of the season is on the unfortunate passing of Princess Diana. Netflix has made it clear that the portrayal of the 1997 Paris incident is handled with sensitivity, and they assure concerned critics that the actual moment of the crash will not be shown. Showrunner Morgan explained to Variety that the crash will never be depicted.
Despite this, it continues to face criticism for being tasteless and taking too many liberties. The phrase "too soon" has been used frequently, as well as "disaster porn" before the episodes were even released. As Morgan remarked, "All the criticism comes before the show is even out. Once people watch it, they suddenly become quiet. And probably feel foolish." While he has a valid point, it's unlikely that critics will stop speaking out completely.
It was a risky decision to portray the crash at the Pont de l'Alma tunnel, which fortunately is not shown but only heard. Interestingly, it is surrounded by charming images of a Parisian man walking his dog under the moonlight. He is urging his dog to do its business when a Mercedes speeds by, tires screeching and a horrifying crunch can be heard. This creative choice is quite unusual, to say the least.
Diana's ghost appearances are a major source of controversy, likely to cause intense anger among Middle England. Morgan has rejected claims that her posthumous appearances, where she speaks in a cryptic manner to Charles and the Queen like a slender Yoda, are actually supernatural. He explained, "I didn't see it as Diana's ghost in the traditional sense. It was more about her presence still being strongly felt by those she left behind." When she does make an appearance from beyond the grave, she announces herself with a playful "Ta-da!"
The mistakes continue to happen. The foreshadowing of Diana's death is poorly executed. The ghost of Dodi Fayed appears, possibly as a nod to equality in the afterlife. While young Harry is deeply emotional about his "Mummy's" death, Prince William becomes moody and angsty, listening to Radiohead while stomping around Balmoral. The series of episodes ends with a moment that is so ridiculous it is more likely to elicit laughter than tears.
Leading up to the worldwide premiere this week, Team Crown took proactive measures to garner positive publicity and lessen any negative backlash. During interviews, Morgan appeared irritable and defensive, which is not surprising. It is a stark contrast to the show's previous successes, such as Foy's award-winning performance, the Kenyan tour, Aberfan, the Great Fog, the Marburg Files, and the lavish production costs of $15 million per episode.
What began as a prestige period piece now resembles a trashy telemovie. The untold historical stories and clever parallel plots of earlier series have fallen by the wayside. Slow-burn subtlety has been swapped for splashy melodrama. In seven years, The Crown has gone from a superior Downton Abbey to a gossipy guilty pleasure.
However, despite the debate over what is true and what is not, the show remains at the top of Netflix's most-watched list. As it nears its end, this controversial drama has gone completely off track. While we may continue to watch it, we cannot say that we admire it – a sentiment that can also be applied to our opinions of the House of Windsor.
Source: theguardian.com