"The British Library is commemorating the growing popularity of fantasy fiction."
A
Above an early version of his children's book Coraline, there is a sketch in Neil Gaiman's notebook of a woman with messy hair and large, circular black eyes. In Ursula K Le Guin's notebook, a decorative ring with symbolic engravings is shown broken in half, mirroring its appearance in the second book of her Earthsea trilogy. Susanna Clarke's notes include a carefully labeled diagram of the intricate halls described in her novel Piranesi.
The charming illustrations of the authors, settings, and objects that eventually became part of successful novels are currently being showcased at the British Library's latest exhibit, Fantasy: Realms of Imagination. This exhibit will be open until February 25th and delves into the extensive history of fantasy through original manuscripts and early versions of influential novels. It also features props, costumes, and clips from popular television shows and movies that have helped expand the genre, such as Gandalf's staff and a scene from Buffy the Vampire Slayer.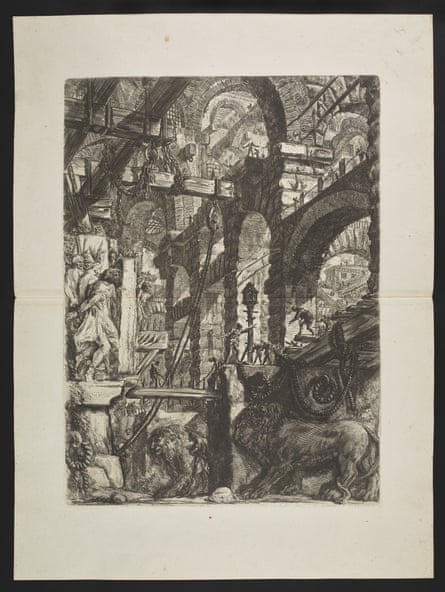 Various forms of media, such as maps, posters, and scripts, are being showcased. Additionally, visitors can find board games and artwork on display. Those interested can also grab controllers to participate in a video game set in the fictional world of Fallen London. Another area of the exhibit is themed after the popular American mystery series Twin Peaks, complete with deep red curtains and a unique black-and-white floor design. In this section, a large screen plays a distorted video of the visitor back to them. The exhibit also includes a section dedicated to fan creations, featuring costumes from live-action role play and a video showcasing interviews with fans at London's Dragonmeet gaming convention.
The exhibit is coinciding with a time of increasing interest in fantasy among consumers. Bloomsbury, a publisher based in London, announced record profits in the first half of 2023, partially due to a surge in the fantasy genre. Authors such as Sarah J Maas, known for her "romantasy" books, are driving sales, with her immense popularity on TikTok (2.7 billion views under the #SarahJMaas hashtag) resulting in a dominant presence on this year's science fiction and fantasy bestseller lists. Bloomsbury's managing director Kathleen Farrar states that the growth of this genre has been one of the noteworthy achievements in the publishing industry in recent years.
According to Tanya Kirk, the curator of the exhibition, it is currently a very dynamic period for the fantasy genre. Dimitra Fimi, a professor at the University of Glasgow who provided input for the exhibit, explains that in the past, fantasy was often viewed as inferior compared to other genres such as detective fiction or science fiction. However, this notion of it being too popular to be taken seriously is not true. Fimi argues that popularity does not equate to lack of complexity or quality, as there are different reasons for something to become popular. It is not as simple as assuming that if something is popular, it is not complex or good enough.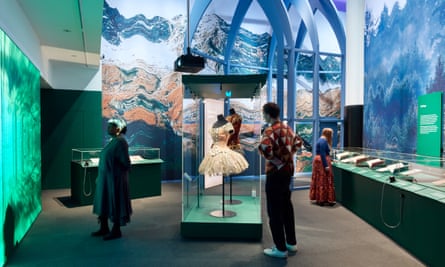 The literary genre has frequently been linked to literature for children and disregarded for comparable grounds. Nevertheless, in the past twenty years, fantasy has experienced a "review or reassessment" by scholars, according to Fimi. The exhibition at the British Library, as well as recent displays featuring Tolkien at the Bodleian and Bibliothèque National de France, serve as evidence of the genre's credibility and demonstrate that it is being "taken seriously" by these prominent institutions.
Although the books showcased feature fictional realms inhabited by nymphs, trolls, and creatures, many have foundations in reality, with some taking a radical political stance. As guests enter the exhibit, they walk under delicate white fairy lights that adorn the entrance, and one of the first items on display is Percy Bysshe Shelley's narrative poem, Queen Mab. Originally published in 1813, it presents a vision of a perfect future in which humans are liberated. The poem also serves as a critique of monarchy, religion, and commerce, with lines like "Commerce! beneath whose corrupting influence / No individual virtue can thrive." During the 1830s and 40s, it was referred to as the "Chartists' Bible" during the labor movement's efforts to gain political power.
Many people believe that fantasy is solely for escapism and nostalgia, a form of comfort reading. However, Fimi argues against this idea and suggests that fantasy often reflects the current state of society. The City We Became by NK Jemisin, featured in the display, is an urban fantasy that tackles issues of racism and gentrification in New York City. According to Kirk, this genre allows us to view our own world from a different perspective.
The exhibition is accompanied by a festival, Black to the Future, founded by the writer Irenosen Okojie. The programme includes a talk with Bridgerton actor Adjoa Andoh and a premiere of the film Mami Wata with a director Q&A.
Due to the recent stress and challenges, it is not surprising that individuals have sought to detach from reality and incorporate more enchantment into their daily lives. According to Claire Ormsby-Potter, an editor at Gollancz, a publisher specializing in science fiction and fantasy, the element of escapism in narratives serves as a protective barrier between our real world and our imagination. It can aid in our ability to cope with difficult situations in a setting detached from our own reality, and offer a hopeful resolution to strive for.
Source: theguardian.com