Some top podcasts this week include stories of change, celebration of queer identity, and other content in honor of Transgender Awareness Week.
Most popular picks
Week's top choices
Top picks of the week
"Discussions on Transgender Awareness Week at Anthems Talks"
to Friday
New episodes are readily accessible every weekday from Monday through Friday.
The popular series, known for setting a powerful tone, shifts its focus to personal one-on-one conversations in honor of Transgender Awareness Week. Felix Mufti from Sex Education and West End performer Mika Onyx discuss the representation of trans stories on both screen and stage, with Mufti expressing a desire to move away from tragic narratives. In addition, activists Charlie Craggs and Kenny Ethan Jones explore topics such as surgery and the importance of safe and celebratory spaces like Pussy Palace. Written by Hollie Richardson.
28 Dates Later With Grace Campbell
Easily accessible, new episodes every other week.
If you have used dating apps before, let Grace Campbell boost your confidence in your love life. In her new series, she encounters some of the most undesirable individuals, such as a sugar daddy and a couple seeking a third person. Her post-date discussions with her attached best friend are priceless. – Hannah Verdier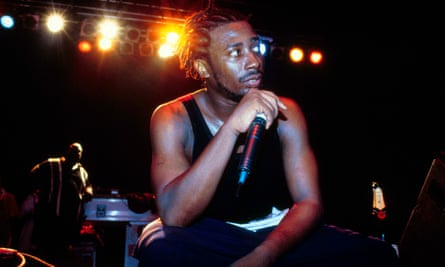 Username Resurgent
All episodes of Audible are now available.

This audible adaptation of Joe Sugg's popular graphic novels for young adults features a talented group of actors, including Ruth Wilson, India Amarteifio, and Sean Delaney. The plot follows a 16-year-old girl who begins a true crime podcast to uncover the truth about her brother's disappearance, making it a compelling story for audiences of all ages. HV
The title "A Son Unique" refers to the album by ODB.
Available to the public on a weekly basis.
J
The history of Wu-Tang Clan is intricate and Ol' Dirty Bastard (pictured above) played a crucial role in the group. While it may be easy to view him as a comical figure who famously interrupted a Grammy performance, filmmaker Khalik Allah's exceptional podcast delves into the true ODB. The podcast begins with the remarkable account of ODB saving a young girl's life. HVJ
Moriarty: The Silent Order
All episodes are now available on Audible.
The blockbuster retelling of Sherlock Holmes's legend returns, picking up the story six months after Moriarty (Dominic Monaghan) nearly died at the hands of Holmes – and he's now off to New York to track down his love interest. Helen Mirren comes in strong as new enemy Lady Milverton, but will Holmes and Moriarty make up to defeat her and other baddies causing trouble in the world? HV
There is a podcast available for that.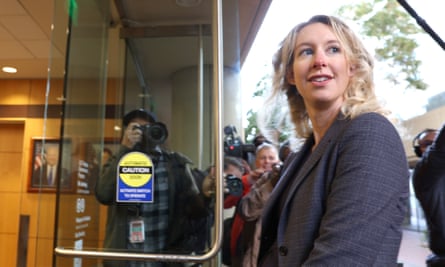 This week, Ammar Kalia selects the top five podcasts covering recent historical events. Topics include the downfall of Elizabeth Holmes, the youngest self-made billionaire in the world, and an in-depth exploration of the influence of reality TV.
Unreal: A Critical History of Reality TV
Sirin Kale, a journalist for The Guardian, and Pandora Sykes from The High Low podcast collaborate to explore the 21st century trend of reality television in a 10-episode series. They analyze the impact of shows like Big Brother and Love Island, from their beginnings to the controversies surrounding them. Through their similar voices, Kale and Sykes delve into the consequences of broadcasting the often scripted lives of others into our homes, including the effects on our perception of celebrities and how they handle their sudden fame. With Big Brother's latest British reboot, this series is a must-listen.
The Scandal of the Trojan Horse
The podcast Serial delves into the 2014 investigation of a purported plan to introduce radical Islamic beliefs into schools in Birmingham. It sheds light not only on the workings of investigative journalism but also on the complicated dynamic between Britain and Islam. Hosted by experienced journalist Brian Reed and newcomer Hamza Syed, the series follows Syed's personal connection to the case and his relentless pursuit of the truth behind the widely publicized scheme. With five years spent on the project, Syed takes listeners on a journey through his efforts to uncover sources, while Reed offers valuable insights and support.
Finding Q: My Journey into QAnon
In recent times, the group QAnon, known for their conspiracies, has become a major source of radicalism in the United States. During the 6 January riots at the Capitol in Washington DC, QAnon played a significant role. In this engaging series, journalist Nicky Woolf immerses himself in the movement to uncover its allure and expose the deceitful misinformation spread by QAnon members. Other notable series covering the events of January 6 include the comprehensive "Assault on America," which delves into the key figures and tactics behind the riots, and the BBC's "The Coming Storm," which examines the reasoning behind why the rioters believed they were justified in their actions.
The Dropout
According to Forbes, Elizabeth Holmes, a young biotech entrepreneur, was once the world's youngest self-made billionaire in 2014. However, she has since experienced a significant downfall and is currently in prison on allegations of deceiving investors. This captivating podcast, hosted by economic and technology correspondent Rebecca Jarvis, delves into the investigation of her company Theranos and includes interviews with former lab employees, as well as excerpts from Holmes' deposition and a mini-series on her 2021 court trial. The podcast has now been adapted into a TV series starring Amanda Seyfried, and additional episodes discuss the difficulties of her Emmy-winning performance.
Unread
Britney Spears has been making headlines once again, causing speculation among fans about her ongoing connection to the highly criticized conservatorship. In his emotionally-charged 2021 podcast, Chris Stedman delves into the #FreeBritney movement and its efforts to give her independence. This podcast serves as a tribute to Stedman's late friend and fellow Britney enthusiast, Alex, and explores the devoted fandom that sparked protests against her conservatorship.
Why not try …
Janice Llamoca, the host, takes a trip down memory lane filled with Y2K nostalgia in Party Crews: The Untold Story.

The next installment of The Lazarus Heist starts at an ATM, potentially in your vicinity. Envision a monumental robbery on ATMs, occurring simultaneously in 28 countries, all on the same day.
Rachel Brodsky, a culture critic, and Aviv Rubinstien, a film-maker, collaborate on In Sync, a historical account that celebrates the most memorable music moments in television and movies.
Source: theguardian.com