Small Mom to Wayne's World: the top seven movies to tune in to on television this week.
Pick of the week Petite Maman
Céline Sciamma, known for her critically acclaimed film Portrait of a Lady on Fire, presents another thought-provoking drama. Her latest work delves into the mind of a child, reminiscent of her earlier works. The story follows eight-year-old Nelly (Joséphine Sanz), who, along with her parents, visits her late grandmother's countryside home to clear it out. Nelly's mother, Marion, is too overwhelmed to stay, but Nelly ventures into the woods and meets a girl her age named Marion (Gabrielle Sanz), who seems to live in the same house. This ghostly encounter leads to a story that explores grief and loss through the perspective of a child, as Nelly discovers more about herself and her mother.
On Thursday the 23rd of November at 12:55am, the movie channel Film4 will be airing.
---
Dark Victory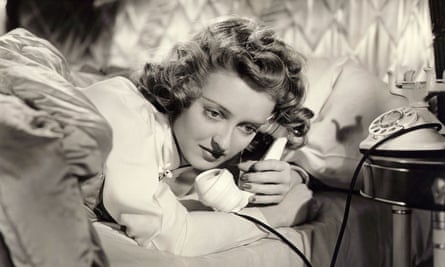 This afternoon, enjoy a double feature of two highly rated emotional films featuring the talented Bette Davis. The first film, released in 1939, follows Davis as her character Judith, a lively socialite, receives a devastating diagnosis of an untreatable brain tumor with a limited life expectancy. Her doctor, Frederick (played by George Brent), chooses to keep this information from her, but as their relationship deepens, he struggles with the weight of his secret. As they confront the idea of dying gracefully, Davis portrays a range of emotions from happiness to devastation as the truth of her condition sets in.
On November 19th, at 12:45pm, BBC Two.
---
Stamped from the Beginning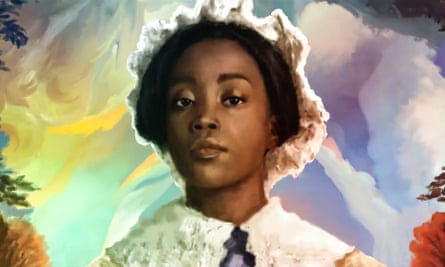 This film, directed by Roger Ross Williams and inspired by Prof Ibram X Kendi's book, offers a thought-provoking and disturbing examination of racism in America. It delves into concepts such as the creation of racial labels like "blackness" and "whiteness," as well as debunking myths surrounding assimilation, Black sexuality, and criminality. Through a combination of visuals, music, and interviews with scholars and activists, the film traces the history of African Americans from the arrival of the first Portuguese slave ship to the modern-day Black Lives Matter movement. It presents a controversial perspective on the journey of African Americans in the United States.
Monday 20 November, Netflix
---
Colette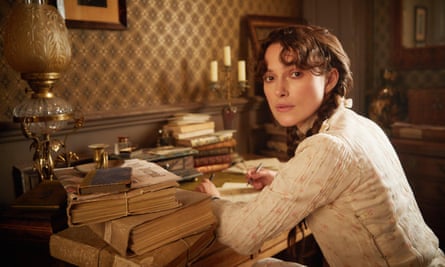 Sidonie-Gabrielle Colette, a writer and actor of the early 20th century, may not be as familiar to audiences in this country as she is in her homeland of France. However, Wash Westmoreland's biopic portrays her as a dynamic and significant figure. In the film, Keira Knightley delivers a fantastic performance as Colette, who marries at a young age to the "literary entrepreneur" Willy, played by Dominic West. Colette ends up ghost-writing Willy's most successful novels, and their power dynamics shift as she strives for recognition and explores her sexuality. The film also delves into the changing roles and status of women during this time period.
On Monday, November 20th at 11:15pm, BBC Two will air.
---
Wayne's World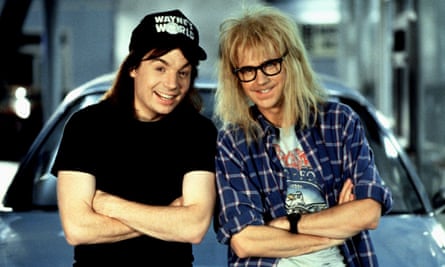 Reworded: Revisiting comedies from the late 20th century can be a risky move due to changing societal attitudes. However, Penelope Spheeris's 1992 film remains enjoyable. The story follows public access TV hosts Wayne and Garth as they make immature jokes and admire "babes", while also poking fun at corporate figures and jamming out to Bohemian Rhapsody. Lead actors Mike Myers and Dana Carvey maintain likability throughout.
On Monday, November 20th at 9am, the movie channel Sky Cinema will be showing a selection of iconic films from the 80s.
---
The Tingler
William Castle, a producer known for his clever marketing tactics, employed a unique gimmick in his B-movies. In Mr Sardonicus, the audience was given the power to choose between two endings, with Castle himself making an appearance. This horror film centers around a creature that appears on your spine when you experience fear. Some theaters even installed electric buzzers on seats to shock viewers during scary scenes. Vincent Price plays the role of a scientist who discovers that screaming is the only way to defeat the Tingler, much to the dismay of a deaf woman he encounters.
On Tuesday, November 21st at 11pm, tune in to Talking Pictures TV.
---
The Kill Room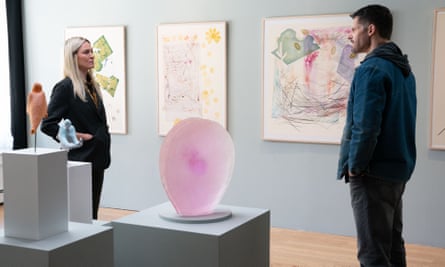 The main character in the story, Patrice, is an art gallery owner who is struggling financially. She is offered a way out of her troubles by Gordon, a drug dealer played by Samuel L Jackson. Gordon proposes to launder money through her business. This plan involves his hitman, Reggie, who is portrayed by Joe Manganiello in a subtle manner. Reggie will create art under the name "the Bagman" and use it as a cover for his violent crimes. In Nicol Paone's clever satire about the art world, the corrupt world of collectors and gallery owners clashes with the ruthless world of organized crime, especially when Reggie turns out to have an unexpected talent.
On November 24th, Prime Video.
Source: theguardian.com