Reworded: This week's TV lineup includes seven top films to tune in to, including The Killer and Planet of the Apes.
Pick of the week The Killer
David Fincher's latest movie, a captivating story about a hitman, revels in the satisfying elements of its genre. It showcases the tools of the trade – sniper rifles, forged documents, secure storage units in various cities – and features a voiceover from Michael Fassbender's typically quiet protagonist. However, even with his well-honed skills, complications arise when his latest job goes awry, reminding him of the messiness of real life. Moments of poignancy arise when the hitman's housekeeper from the Dominican Republic is attacked, and his choice of music, particularly songs from The Smiths, adds a clever, ironic layer to the story. Overall, it is a gripping and well-executed thriller.
Out now, Netflix
---
Planet of the Apes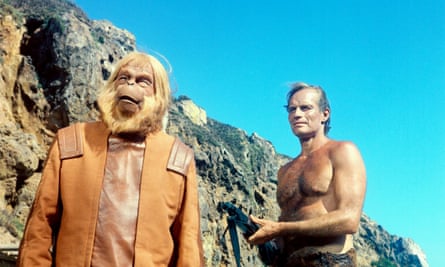 Franklin J Schaffner's 1968 film, featuring a spectacular ending, serves as both a commentary on human and animal rights and an exciting, family-friendly action movie. Charlton Heston plays astronaut Taylor, who finds himself on a planet where primates have surpassed humans in evolution and now reign with violence. He becomes the target of a rebellion, with the help of chimpanzees Zira (Kim Hunter) and Cornelius (Roddy McDowall). The impressive makeup effectively immerses us in a world of talking apes, and Heston delivers a strong performance as the determined lead.
On Saturday, November 11th at 2:50pm, tune in to BBC Two.
---
Drive My Car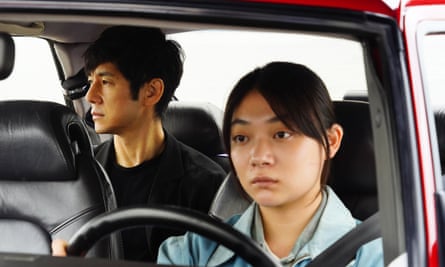 This is a real treat – two recent works by Japanese film-maker Ryûsuke Hamaguchi. Wheel of Fortune and Fantasy is on Thursday, preceded by this meditative, moving adaptation of Haruki Murakami's short story. After a personal tragedy, Hidetoshi Nishijima's Tokyo actor-director Yūsuke heads to Hiroshima to stage a multilingual version of Chekhov's Uncle Vanya. The power of telling and listening to stories plays out as he is driven to and from rehearsals by a young woman, Misaki (Tōko Miura), who shares his sense of loss and unresolved guilt. SW
On Wednesday, November 15 at 10:50pm, Film4 will be showing.
---
Rustin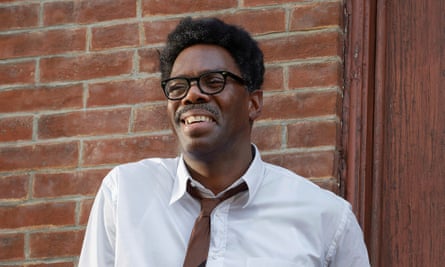 Bayard Rustin, often overlooked in the history of the fight for Black civil rights in the US, is finally given recognition in George C Wolfe's exceptional biopic. Portrayed by Coleman Domingo, Rustin is a spirited and charismatic individual, skilled in mobilizing volunteers and inspiring them to action. In 1963, he conceived the idea of a march on Washington, which ultimately led to his friend Martin Luther King delivering his iconic "I have a dream" speech. However, Rustin's identity as a gay man and past involvement with communism causes conflicts both within and outside of the movement. This compelling narrative showcases Rustin's determination and fervor. SW
Friday 17 November, Netflix
---
Mafia Mamma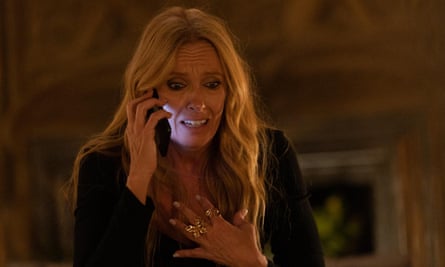 Toni Collette is eminently watchable in pretty much anything she turns her hand to. This broad comedy about unappreciated American wife Kristin, who discovers she is the heir to an Italian mob operation, relies on her ability to be either pathetic or forceful as the plot dictates. Despite their murderous intent, these are not the wiseguys of The Godfather (though the characters reference the film a lot) – and the newly empowered Kristin's perils prove to be partly of a romantic nature. SW
On November 17th, Friday, Prime Video.
---
Renfield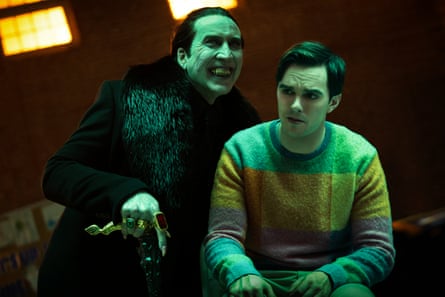 AP
The title "Dracula Meets the Self-Help Movement" refers to a film in which the vampire's follower, Robert Renfield (played by Nicholas Hoult), joins a group therapy session for those who are codependent. The main character, played by the always entertaining Nicolas Cage, sees the group members as potential meals. The comedic movie, directed by Chris McKay, includes plenty of gory scenes, including dismemberment, as Robert tries to break free from Dracula's control. Awkwafina plays a police officer who helps him on his journey, and they must work together to stop Dracula from joining forces with a mob family, led by Shohreh Aghdashloo.
On Friday November 17th, at 12:10pm and 8pm, the movie "Sky Cinema Premiere" will be shown.
---
Dead Man's Shoes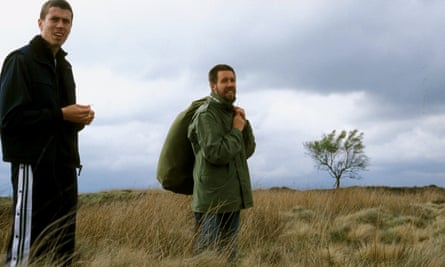 Shane Meadows's 2004 film, which recently returned to theaters, maintains its sharpness. Paddy Considine (co-writer) delivers a powerful performance as Richard, a soldier seeking retribution in his hometown in Derbyshire for the harm inflicted upon his brother (Toby Kebbell), who has learning disabilities. Led by Gary Stretch's character Sonny, the group of local criminals adds a touch of humor with their quirks, such as driving a 2CV and eating Pot Noodles. However, Meadows never loses focus on Richard's deep emotional distress as the story takes a darker turn. SW
On Friday, November 17 at 10:50 PM, the movie "Film4" will be shown.
Source: theguardian.com