Reviews of children's picture books.
I
After visiting the coastal town of Whitstable in Kent, author-illustrator Benji Davies released his acclaimed book The Storm Whale in 2013. Even ten years later, Davies continues to receive fan mail from distant locations, thanks to the success of his work.
A young boy forms a bond with a stranded whale and their story becomes a hit, leading to two more books in the "Storm Whale" universe and a fourth installment in the series. The books' appeal is due in part to their depiction of a quaint, love-filled coastal world that is timeless in its simplicity. Each book begins with the phrase, "Noi lived with his father and six cats by the sea," inviting readers to find all the feline characters that can be seen preening and prowling around the wooden hut where Noi and his fisherman father reside.
In the newest book, The Great Storm Whale (published by Simon & Schuster), Noi's grandmother from the previous book, Grandma Bird, visits and tells her a story to comfort her during a storm. As the story progresses, we discover that it is actually a prequel about the grandmother's own experience as a young girl, when her whale friend helped her after a storm destroyed her home. It's a captivating world that fans will not want to leave, and I hope that the backstory of Noi's father will be shared in the next book.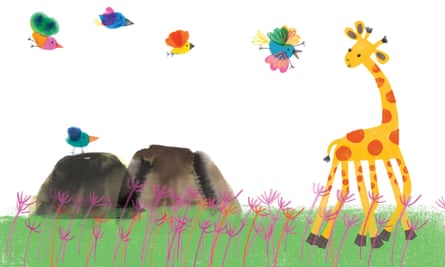 Nicola Kent, known for her unique and vibrant ink illustrations, presents Giraffe and a Half (Andersen Press). This charming story follows a young giraffe with six legs, three ears, and fluttering eyelashes, but unfortunately no friends. Due to her shyness and self-consciousness, she struggles to make connections. While playing hide-and-seek alone one day, she stumbles upon a group of birds who fly out of a tree, creating a beautiful scene resembling a colorful box of Quality Street chocolates tossed into the air. Among the flock is a bird with three wings and three legs who encourages the giraffe to let go of her inhibitions and embrace making new friends. In a beautiful message of acceptance, the bird sings, "Whether the same or different, I don't mind. It gets tiresome to always point and stare." The book concludes with an author's note where Kent explains that the story was inspired by her own childhood experiences, adding to its heartwarming tone.
Lliana Bird's debut, Baboo the Unusual Bee (Rocket Bird Books), with bold primary-coloured drawings by Aysha Tengiz, also explores difference. Here, though, Baboo, a bee with pink stripes, not yellow, is explicitly rejected by a spiteful insect before finding acceptance during a magnificent moonlit dance with a new pal, a green ladybird.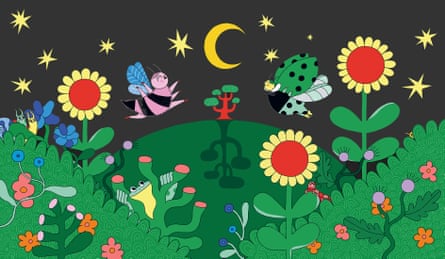 Both Kent and Bird's books, like Rob Biddulph's Odd Dog Out (2016) and Weirdo (2021) by Zadie Smith and Nick Laird (with illustrator Magenta Fox), are a fun way to emphasise that, as Bird puts it, "there's nothing more special than just being you".
At the start of winter in The Big Dreaming (Bloomsbury), Big Bear has a strong sense of the changing season. However, as he gets ready to hibernate, his son Little Bear becomes anxious about running out of dreams. Daniel Egnéus's beautiful illustrations of the forest perfectly complement Michael Rosen's poetic words. Little Bear embarks on a journey to gather extra dreams from other animals, such as Wolf's dream of "Never Losing Hope."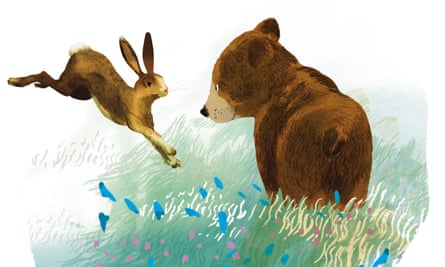 Chimamanda Ngozi Adichie's first children's book, Mama's Sleeping Scarf (HarperCollins), illustrated by Joelle Avelino, centers around the importance of family. Adichie, a well-known novelist, became a mother in 2016 and has previously written Dear Ijeawele, Or A Feminist Manifesto in Fifteen Suggestions, a guide on raising a feminist daughter. Her new picture book follows the story of Chino, a child who loves playing with her mother's hair scarf, which she wears to bed while Chino stays at home with her father and grandparents. The book not only offers a glimpse into a toddler's daily routine, but also serves as a touching tribute to Adichie's late parents, James and Grace, as she writes under the pseudonym Nwa Grace-James. The recurring motif of the vibrant green scarf, adorned with bold red and blue rings and beautifully depicted on the endsheets, symbolically represents the cycle of life.
Source: theguardian.com