Review of Tough Crowd by Graham Linehan: Taking Comedy Seriously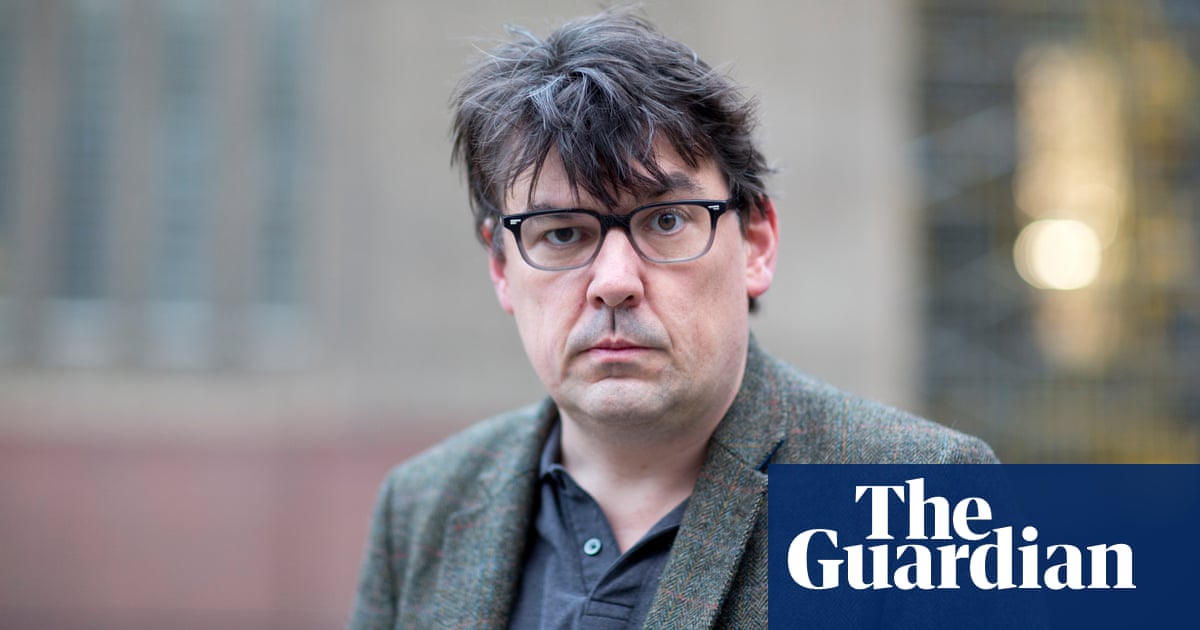 W
When Graham Linehan was starting his career as a comedy writer in London, he often attended standup shows and would confront audience members who were being disruptive. On one occasion, while watching The Mighty Boosh by Noel Fielding and Julian Barratt at a pub theatre, a drunk man began shouting and Linehan had to tell him to stop. Later, the man followed him into the restroom and broke down the door of his cubicle. Fortunately, Linehan was able to scare him off with just a look as the man had exhausted himself kicking the door.
The co-writer of Father Ted and writer-director of The IT Crowd has a tendency to involve himself in others' disputes. He has been vocal in his criticism of the transgender rights movement and believes this has led to the loss of friendships, his job, and even his marriage. Despite receiving a verbal warning from the police and facing backlash from a transgender activist, he stands by his opinions. In his memoir, Tough Crowd, he reflects on his career creating TV comedies before becoming known as "toxic" and expresses his sorrow over everything he has sacrificed.
The book quickly covers his childhood in Dublin, where he shares that he was a victim of bullying due to his height. He also discusses losing his belief in God after learning about masturbation from his parents' encyclopedia, which contradicted what he had been taught by Catholicism. We discover how he started his writing journey as a film critic for the Irish magazine Hot Press, where he met his future collaborator Arthur Mathews, the co-creator of Father Ted. The two then moved to London and worked together as a writing team, gaining experience through their work on the sketch comedy series Smith & Jones in the 1990s.
Linehan fondly recalls his experience creating Father Ted, delving into the intricacies of writing comedy with enthusiasm and charisma. Instead of adopting the perspective of fellow Irish comic Dave Allen, who portrayed religion as overbearing and vicious, Linehan and Mathews aligned more closely with Monty Python's belief that religion presented an opportunity for men to don extravagant headgear. The concept of Father Ted originated from Mathews, who came up with the idea while warming up the audience for a parody U2 band called The Joshua Trio, while Mrs Doyle was inspired by Linehan's own mother.
However, the charm dissipates in Linehan's detailed retelling of his past five years as an "activist", where his memoir takes a backseat to his strong opinions. While he does offer wise insights on the initial risks of social media, he still becomes entranced by the intense debates between transgender activists and gender critical feminists online. In an unusual turn of events, in 2018, while recovering from testicular cancer surgery on a hospital gurney, he takes to his phone and shares a string of tweets declaring his support for gender-critical beliefs.
As he receives more criticism for his beliefs, his opinions only seem to become more deeply rooted and extreme. On his Twitter account, he deliberately refers to transgender individuals with the incorrect gender and expresses shock at his inability to gain attention for issues such as the violation of women's rights, the alarming safety scandal comparable to Rotherham, or the significant medical scandal similar to thalidomide.
In the concluding sections, the author discusses his failed attempts at creating a Father Ted stage production and trying out stand-up comedy. He is torn between feeling like a martyr and extremely lonely, with his nerves in tatters. He openly criticizes former friends and colleagues who he feels betrayed him by not supporting his cause. He compares each betrayal to crows perched on a telephone wire in his memory. Tough Crowd portrays less of a heroic struggle to uphold one's beliefs and more of a record of a unique and self-destructive fixation, a sorrowful end to a once remarkable talent.
The subheading was reverted back to its original version in this article on November 3, 2023.
Source: theguardian.com