Nyad's Recommendations to Pain Hustlers: The Top Seven Movies to Watch on TV This Week.
Selection of the week
Nyad
The creators of the thrilling climbing documentary Free Solo, Jimmy Chin and Elizabeth Chai Vasarhelyi, have crafted another story of extreme determination. Diana Nyad, a veteran Los Angeles sportscaster known for her long-distance swimming in her younger years, including an unsuccessful attempt to cross from Cuba to Key West at the age of 28, sets out to conquer the 103-mile Straits of Florida swim once again at the age of 60. This captivating real-life tale focuses on the captivating performance of Annette Bening as Diana. Stubborn and confident, she is a character driven by her relentless pursuit of success, even at the expense of her closest friend Bonnie (played with subtlety by Jodie Foster).
Friday 3 November, Netflix
---
Pain Hustlers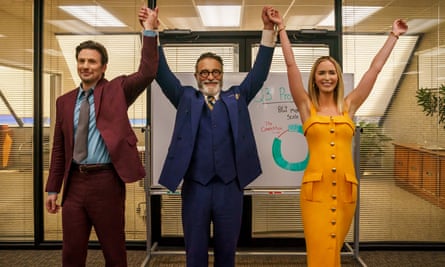 The current trend is to criticize Big Pharma and its involvement in the opioid crisis, as shown in the film "Painkiller, All the Beauty and the Bloodshed." This newly released story, based on true events, takes a comedic approach similar to "The Wolf of Wall Street," as unemployed single mother Liza, played by Emily Blunt, discovers her knack for promoting a fentanyl-based cancer drug to doctors while working for pushy sales representative Chris Evans. As the money pours in, the company's owner, played by Andy García, begins to push the boundaries of legality and Liza starts to question her morals. Blunt skillfully portrays Liza's transition from partying to empathizing.
Out now, Netflix
---
Under the Skin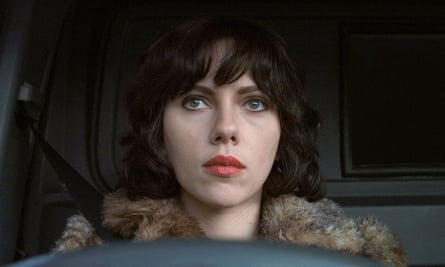 Unfortunately, since Jonathan Glazer's latest film, The Zone of Interest, which received a prestigious award at Cannes, has not yet been released in the UK, we must settle for his exceptional 2013 science fiction thriller. The story is intriguing and features Scarlett Johansson as a stoic alien who travels around Glasgow in a white van, seducing men and carrying out dark and heinous acts. The unsettling score by Mica Levi and the film's documentary style (are the people she interacts with real?) add to the tension as she begins to experience empathy and jeopardizes her mysterious mission.
Saturday 28 October, 1.40am, Film4
---
Infinity Pool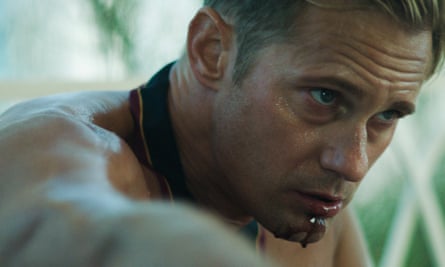 Alexander Skarsgård challenges his traditionally masculine image in this twisted horror film directed by Brandon Cronenberg. The film delves into the ethical implications of tourism as Skarsgård's character, James, a struggling writer, goes on vacation with his wealthy wife in a corrupt, unnamed country. After accidentally killing a local man while intoxicated, James pays for a clone of himself to take the blame and be executed. Encouraged by a group of thrill-seeking western tourists, including the alluring Gabi (Mia Goth), James spirals into a destructive pattern of indulgent crime and clone deaths.
On October 29th, at 10pm, the movie "Sky Cinema Premiere" will be showing.
---
The Strange Case of Dr Jekyll and Mr Hyde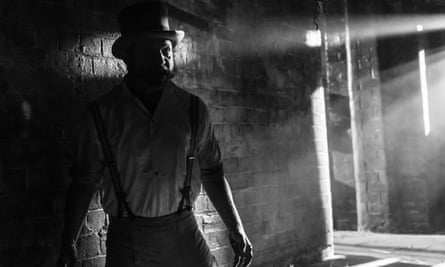 The National Theatre of Scotland's production of Robert Louis Stevenson's classic horror novel, originally filmed and shown live in Leith Theatre, has been reimagined to take place in Edinburgh, the author's hometown. The director and co-writer, Hope Dickson Leach, delves into the historical and political context rather than the physical transformation, using Hyde as a symbol of the fears of the wealthy Victorian society towards the working class who are being exploited in pursuit of financial gain.
On Monday, October 30th at 9pm, tune in to Sky Arts.
---
The Nest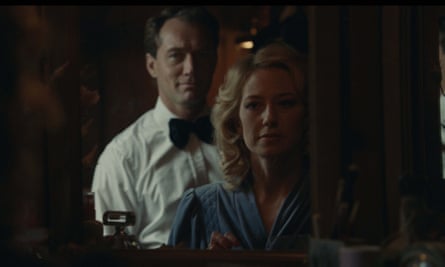 Sean Durkin's highly anticipated new project, set in the 1980s, is a drama that explores the consequences of hubris within a family dynamic. Jude Law delivers a masterful performance as Rory, a confident commodities broker who moves back to the UK with his American wife Allison (played by Carrie Coon) and their two children. He convinces her to buy a country house and start her own riding school, while also promising his inevitable success in the City. However, it becomes evident that he is a self-made man who is all too comfortable with embellishing the truth. This film cleverly exposes the hollowness of the Thatcher-era pursuit for success.
On Friday, November 3rd at 11:05pm, tune in to BBC Two.
---
Mean Streets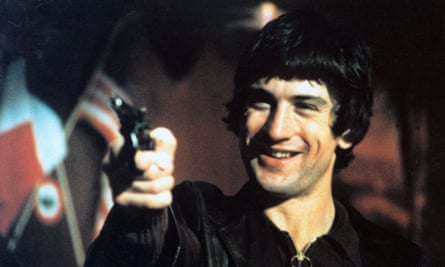 It is hard to fathom that Martin Scorsese's groundbreaking movie is now half a century old. This was the filmmaker's initial exploration into the world of the mafia, a subject he has continued to delve into with great success. The story is set in Little Italy, where Scorsese grew up, giving the film a sense of authenticity. Harvey Keitel plays Charlie, a small-time criminal, while Robert De Niro delivers a captivating performance as his reckless and unpredictable childhood friend, Johnny Boy. Despite Charlie's attempts to protect Johnny out of loyalty, some people are beyond saving. It is a raw and sincere depiction of city life.
On Friday, November 3rd at 11:10pm, the movie channel Film4 will be airing.
Source: theguardian.com