Notes from the Henhouse by Elspeth Barker review – little masterpieces from the author of O Caledonia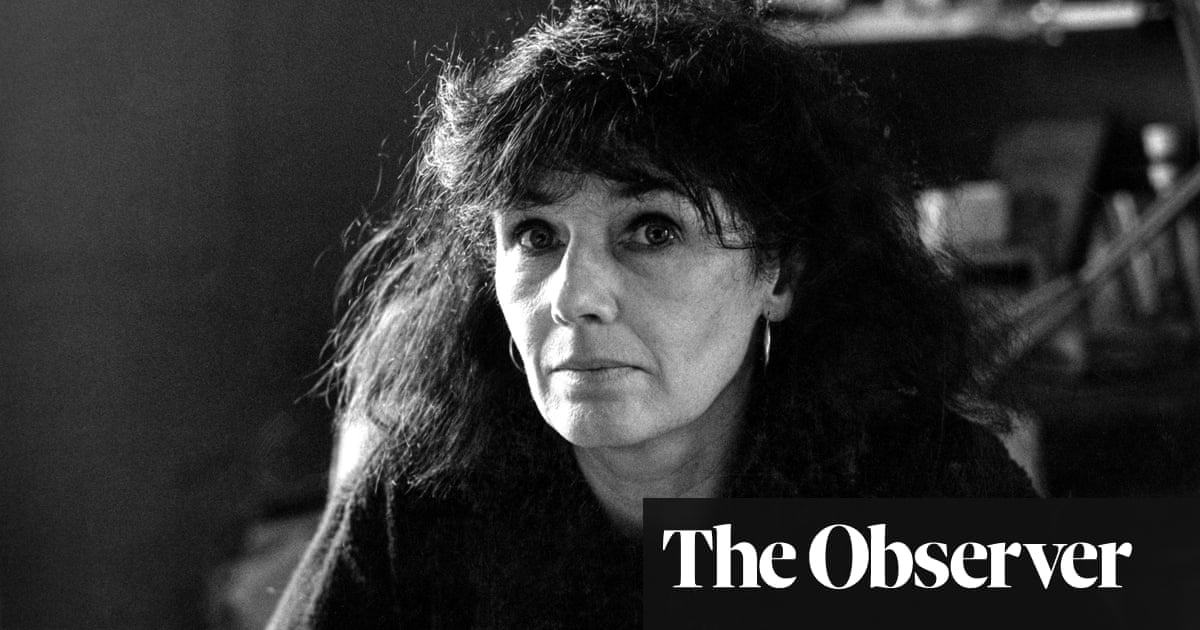 E
Elizabeth Barker was a talented writer who could captivate readers with any topic, making it all the more lamentable that she left behind such little written work. As the wife of poet George Barker, Elizabeth was a poet in her own right, though her writing took the form of prose. Upon her passing in 2022, she had only published one exceptional novel, O Caledonia, which follows the coming-of-age of a rebellious 16-year-old girl in a Scottish castle. Praised by Ali Smith as "one of the most overlooked novels of the 20th century," it has become a beloved classic since its re-release. Elizabeth also contributed clever, witty, and unpredictable essays to various publications, and now her daughter Rafaella Barker has curated a collection of these pieces in Notes from the Henhouse. This book is a source of incredible gratitude, leaving one to wonder why Elizabeth's writing is not more widely recognized. It is a must-have for any bedside table, offering comfort, reassurance, and inspiration.
In the introduction, Rafaella Barker characterizes her mother as a person with various interests and roles, including being a lover of classical studies, a mother and wife, an enthusiast of pigs and dogs, a country dweller, a poor driver, and a skilled spellcaster. She starts off by writing a wonderful essay about birds, in which she talks about a baby jackdaw that she adopted as a young girl and fed with a silver mustard spoon. It is rare for such young birds to survive, but hers did. He developed a strong appetite and would often land on their dining table, helping himself to whatever food was available, whether it be well-cooked cabbage or trembling orange jelly.
She is most unique when talking about animals – her fondness for them shines through. She loves them without being overly emotional. Her father had a parrot that spoke in an old-fashioned way; her pet pig, Portia, is a bit of a troublemaker: a mix of Vietnamese and Berkshire with a sly look; and she has a beautiful essay dedicated to dogs: "Heaven wouldn't be complete without dogs". She proudly sees animals (even the hens mentioned in the title) as if they were human, embracing anthropomorphism, and we wouldn't want it any other way.
Her essays are sympathetic little masterpieces to which she brings storytelling capacity and an intensity that absorbs as the best fiction does – her life waylaying the reader like an outlandish novel. I adore her blase approach: her style of polished recklessness. No matter what she describes, she seems to accept her lot as being caught up in a – usually chaotic or bohemian – flow. In the priceless essay Dogs of Athens, she slogs along to a Greek hospital to visit a dying Texan acquaintance whom she admires but is not 100% sure she likes. She is less ambivalent describing, in the same essay, the stray dogs at Athens airport.
In her work "Moment of Truth," the author discusses her relationship with George Barker, whom she was introduced to by his former lover, novelist Elizabeth Smart. The essay explores the role of alcohol and poetry as matchmakers. Throughout, the author displays a refreshing willingness to reveal her imperfections and a tolerance for others, including her husband. In "Memories of George Barker," she recounts a dinner party where her husband, who is described as saintly, retired drunk and was later found asleep with a guest's six-week-old baby tenderly nestled on his chest like a moth.
Elspeth Barker maintains her talent as a writer, even when writing about seemingly insignificant topics such as an Aga stove in her work "Friendly Fire." Her keen observations are also entertaining: "The guests leaned against the Aga rail in a friendly manner, but if you leaned too hard, you might find yourself sliding sideways with unexpected force onto the floor."
Barker's creativity enhanced her existence but did not cause her to withdraw from it. On the contrary, these essays are full of insight: regarding children as they mature, "they crave danger". Regarding gardens, "It is never too late in a garden." Regarding death, "I find death completely unacceptable and I am unable to accept it." And she celebrates growing older: "At this fascinating stage of life, one can be whoever and whatever age one desires." She is correct, but even without this perspective, one would still be captivated by her.
The book "Notes from the Henhouse" by Elspeth Barker is available from Weidenfeld & Nicolson for a price of £18.99. To support the Guardian and Observer, you can order your own copy at guardianbookshop.com. Additional fees may apply for delivery.
Source: theguardian.com