Mamma Mia! I Have a Dream review – no reality show has ever featured this much screaming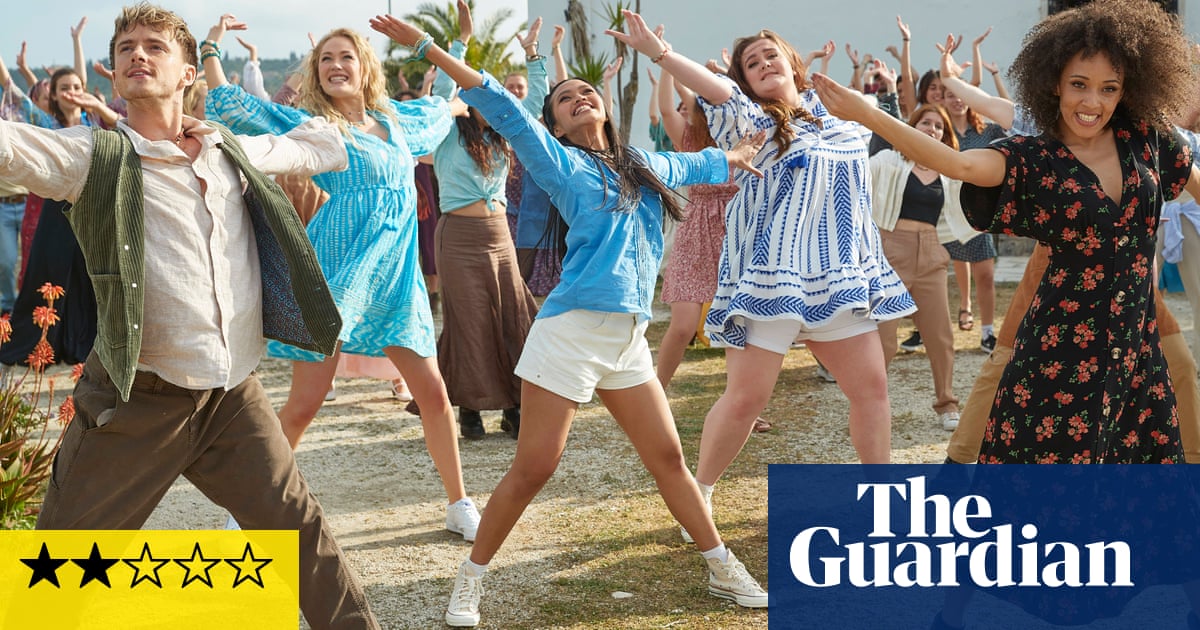 M
Maybe my brain occasionally erases exhausting memories, but I don't recall there being such intense screaming during my previous experiences. It's likely that no other reality show has ever had this level of commotion. "Mamma Mia! I Have a Dream" follows 14 aspiring musical performers as they vie for the opportunity to portray Sophie or Sky in the popular Abba-filled production on the West End. Prepare yourself. The show is hosted by Zoe Ball, who is struggling to keep things under control like a cat herder.
The first attempt at this type of event occurred before Andrew Lloyd Webber became a Conservative member of the House of Lords and before John Barrowman was widely known. The reality show "How Do You Solve a Problem Like Maria?" aired in 2006, with many contestants competing for the lead role in Lloyd Webber's stage production of "The Sound of Music." Negotiations with Scarlett Johansson for the role of the nanny did not work out, leading to one of history's most intriguing "what-ifs." Connie Fisher ended up winning the role and the show was popular enough to inspire similar competitions in following years for Lloyd Webber's productions of "Joseph and the Amazing Technicolor Dreamcoat," "Oliver!," and "The Wizard of Oz." Overall, it can be said that the BBC's 10- to 13-week promotions were successful for Lloyd Webber's musicals, and host Graham Norton's unwavering enthusiasm should be studied as a potential source of infinite energy.
It is now Ball's opportunity to showcase her talent as seven aspiring Sophies and seven aspiring Skys, many with some background in the arts, come together on the Greek island of Corfu. They participate in various workshops and challenges intended to distinguish the exceptional Meryl Streeps from the average Pierce Brosnans. Afterwards, they must deliver impressive performances with even less preparation than I give myself before making a call about a gas bill.
The popular TV show "Mamma Mia! I Have A Dream" features four judges, including singer-songwriter Jessie Ware, Glee star and Olivier award-winner Amber Riley, and singer Samantha Barks (currently on maternity leave from her role as Elsa in Frozen at the Theatre Royal Drury Lane in London). The fourth judge, Alan Carr, openly admits his lack of qualifications for the role and his comedic but uninformed presence raises questions about the motives behind his inclusion. It is unfortunate that programs are hesitant to showcase the expertise of professionals, as it would add substance to the show's style. This becomes evident when experienced musical director Martin Lowe and creative director and choreographer Anthony van Laast make brief appearances, only to be quickly pushed aside by the camera.
However, we have limited time to consider these details because, even with the usual fast pace of competition shows, Mamma Mia! I Have a Dream is extremely rushed. It feels like we are in the middle of things without any explanation. Unlike previous shows, we do not see the initial auditions and the process of narrowing down thousands of contestants to the final 14. Instead, we are immediately introduced to the chosen 14 who are running around their villa with performative excitement. If their excitement is caused by the beauty of their surroundings, then I would like for them to be studied by science as well. We are not shown much of the workshops or rehearsals and the judges only offer a few generic comments after each performance. While these performances of Abba's greatest hits are enjoyable, there is no tension or investment in the outcome and no context for the performances. It is possible that this may improve as the weeks go on and the number of contestants decreases. However, it is also possible that they will simply fill the time with more excitement. This could be my downfall.
Source: theguardian.com