It is anticipated that Salman Rushdie will provide testimony during the trial for a stabbing that is scheduled for January.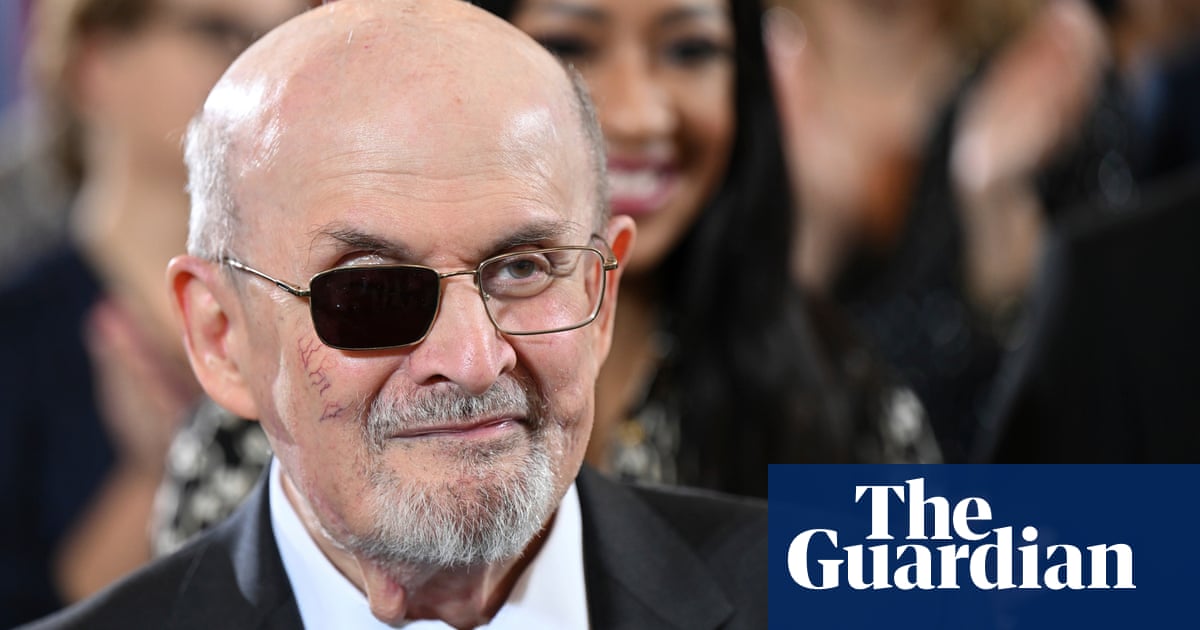 Salman Rushdie is anticipated to give testimony in the trial of the man accused of stabbing him on stage in New York last year. The trial is scheduled for January.
The author, who was born in India and holds British-American citizenship, has been named as a potential witness in the upcoming trial, according to Chautauqua County District Attorney Jason Schmidt on Friday. This development came after a court hearing where the judge set a trial date for January 8, as reported by AP.
Schmidt stated that he has contacted Mr. Rushdie's representatives to inform them of the expected trial date, in order to begin preparing for it.
On August 12, 2022, while preparing for a speech at the Chautauqua Institution, Rushdie was suddenly attacked by an individual who proceeded to stab him multiple times in the neck, eye, stomach, thigh, and chest. He spent six weeks receiving medical care in the hospital and has since been left with permanent blindness in one eye and numbness in some of his fingertips.
Hadi Matar, who is accused of being the attacker and resides in New Jersey, entered a plea of not guilty for the charges of attempted murder and assault in the previous year. According to CNN, his lawyer Nathaniel Barone stated that Matar maintains his innocence in this case. Barone also added that this is a difficult situation for Matar, who has no prior history of trouble.
The defendant, Matar, has been in custody since the attack. If found guilty, he may be sentenced to a maximum of 25 years in prison for attempted murder and seven years for assault charges, according to a prosecutor who spoke in court. The trial is expected to last no more than two weeks, according to Schmidt, who also stated that the main challenge will be selecting an unbiased jury.
The assault on Rushdie occurred 33 years after Iran's former leader Ayatollah Ruhollah Khomeini issued a fatwa demanding Rushdie's execution following the release of The Satanic Verses, which was regarded as sacrilegious.
In an interview with the New York Post, Matar stated that he had admiration for Khomeini, but did not disclose whether the fatwa played a role in his alleged actions. He mentioned only briefly reading a portion of The Satanic Verses and was prompted to attend the Chautauqua event after seeing a tweet about Rushdie's appearance.
Rushdie has not been seen in public often since August of last year. In recent news, it was revealed that his book about the assault, titled "Knife," will be released in April of next year.
Source: theguardian.com