"Insights from Israeli-Palestinian bestsellers: presented in Carrie Bradshaw's tone."
The conflict between Israel and Hamas did not commence on October 7th. However, when did it actually begin?
Two books that have quickly become popular on national bestseller lists aim to address this question, by presenting different perspectives on the Israel-Palestine conflict. Currently ranked third on the New York Times list for nonfiction paperbacks is Rashid Khalidi's The Hundred Years' War on Palestine: A History of Settler Colonialism and Resistance, 1917-2017, which uses both scholarly research and the author's personal experiences to explain how Palestinians have been displaced and have persisted against colonialism. At number five on the list is Israel: A Simple Guide to the Most Misunderstood Country on Earth, written by actor and former Israeli representative Noa Tishby. This book offers a light-hearted overview of Israel's national myths and key talking points.
One way to assess them is through their endorsements: Khalidi's come from reputable sources like the Financial Times, the Nation, and Middle Eastern scholars, while Tishby's have support from Bill Maher, Aaron Sorkin, Ritchie Torres, and Ben Shapiro. Despite being published a few years ago, these books are gaining traction in America as people seek to understand the events surrounding Hamas' attacks on Israel, which resulted in the deaths of 1,200 individuals and the kidnapping of 242, according to Israel's defense forces. The response from Israel, which has caused the death of over 10,000 people according to the Palestinian health ministry, has created a humanitarian crisis.
The current trend of these books reveals that Americans are interested in exploring the history of this time period. However, even in doing so, they are taking a specific stance. When read together, it becomes evident that the ongoing debate about the war has been brewing for a hundred years.
Despite being published two years ago, both authors have been making appearances across the country. Khalidi shared the stage with Ta-Nehisi Coates at the well-attended Palestine Festival of Literature held at Riverside Church in Harlem. Tishby has been posting videos on social media about Israel in between her television appearances. Both authors are determined to use their personal experiences to influence the world's perception of this ongoing conflict.
---
B
Both authors use personal and familial backgrounds to illustrate how deeply Palestinians and Israelis are connected to a conflict that both sides consider to be of utmost importance. The main distinction between the two authors lies in their readiness to confront and understand the opposing viewpoint and stories.
Khalidi comes from a family in Jerusalem known for their scholarly background. Their ancestral home is located near the Dome of the Rock, a highly disputed area in the Holy Land. One of his ancestors was in correspondence with Theodor Herzl, the founder of modern Zionism. Khalidi's personal history aligns with that of the Palestinian struggle. He shares his experiences of working with the Palestine Liberation Organization (PLO) during the Lebanese civil war in the 1970s and 1980s, leaving with his family as Israeli bombings made Beirut uninhabitable. He also discusses his advisory role in the 1991 Madrid Peace Conference and his interactions with influential Palestinians such as Ghassan Kanafani, Edward Said, and Yasser Arafat.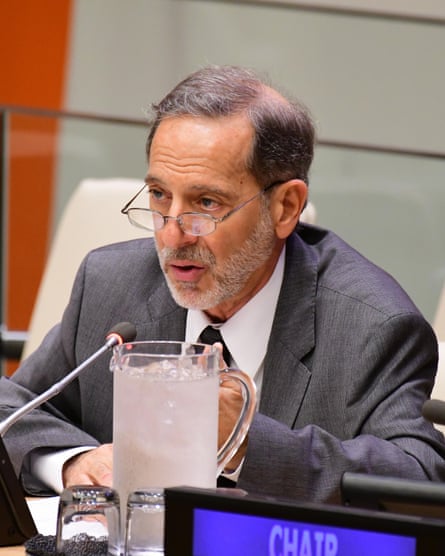 Khalidi effectively critiques himself by conducting interviews with former diplomats to gain insight into how Israel was able to outmaneuver the PLO during the Oslo peace process that followed the Madrid negotiations in the 1990s. He also sheds light on how Arafat and older Palestinian leaders had become disconnected from the younger generation in the occupied territories. By utilizing the concept of settler colonialism, Khalidi explains the success of the Zionist movement in acquiring land and displacing its inhabitants. Through thorough examination of primary sources and documents depicting displacement, ethnic cleansing, and apartheid policies, he illustrates Israel's efforts to prevent the establishment of an independent Palestine over six distinct periods spanning a century of conflict with the Palestinian people.
The supporters of Israel could gain valuable insight from this background information in order to comprehend the current conflict. However, it is likely that they are instead reading what the author herself refers to as a "history-ish book". The author, who is an Israeli producer and actor who found success in Hollywood, also served as Israel's special envoy for combating antisemitism and delegitimization. She is most effective in her writing when she recounts the influential roles her grandparents played in the Zionist movement and the early days of Israel as a nation. The book starts by solidifying the Jewish people's biblical and religious ties to "their small piece of ancestral land", and then delves into a detailed account of antisemitism in Europe.
The book claims that Mandatory Palestine was largely uninhabited and accuses the Arabs of continuously attempting to eradicate the newly established Jewish state. The author dedicates more attention to criticizing the United Nations and its efforts in providing aid for Palestinian refugees, rather than delving into the reasons behind Israel's displacement of Palestinians.
By the conclusion of her book, Tishby's objective becomes apparent: to provide a roadmap for combatting Palestinian boycott, divestment and sanctions (BDS) activism and the rise of anti-Zionist viewpoints on American college campuses – all narrated in the style of Carrie Bradshaw.
Indeed it's the type of historical sweep that Khalidi provides – of Zionism as a colonial project, empowered first by the British and then by the US empires – that Tishby's polemic is responding to. Where Tishby says that Palestinian claims of indigenousness don't apply and that the Zionist project had nothing to do with colonialism, Khalidi returns to the words and deeds of Israel's founders to situate a history of Palestinians that most Americans are not taught, and which until the recent war have been largely absent from US media.
---
N
Tishby recounts her realization during the 2010 Gaza flotilla incident, in which activists attempted to break the Gaza siege by sailing from Turkey with humanitarian supplies. Israeli forces intervened and caused the deaths of nine individuals. This event revealed to Tishby the impact of decentralized social media and the changing global views of the Israeli occupation. She explains that, at the time, the Israeli government did not understand the potential danger of their public relations issues. Tishby then details her role as a digital strategy advisor for the Israeli military and her unofficial ambassadorship.
The author assures readers that she identifies as a liberal, centrist/lefty, and feminist. However, her casual millennial tone often leads her to use tired stereotypes of Palestinians and Arabs, which can be dismissive and even mildly racist. Tishby also repeats Golda Meir's infamous statement denying the existence of Palestinians, without providing any context. She further claims that there has never been a cohesive Palestinian national, religious, or political identity. Additionally, she shares her experience of feeling like she was in a hostile Arab country while stationed in the occupied West Bank city of Hebron as a young soldier with Ayelet Shaked, before Shaked became a right-wing minister.
Tishby emphasizes that while Israel may not be flawless, it is still an all-encompassing democracy that strives to include everyone. Its flaws are not ingrained in the system or intentional, but rather receive excessive attention from the international community. Many people, particularly those who did not learn about Israel through Hebrew school or a Birthright trip, may find it beneficial to have an updated guide on promoting Israel in the modern era. The use of maps, bullet points, and condensed timelines demonstrate how Israel views itself in the global context.
Khalidi also acknowledges this and emphasizes the importance of Israel's international reputation as its key asset. He frequently discusses the issue of public relations for Palestinians, highlighting the failure of Arafat and the PLO to recognize the impact of American public opinion on their cause and utilize it effectively.
Tishby's account is unable to engage with real Palestinians as it would contradict her entire viewpoint. SodaStream, previously an Israeli company located in the West Bank and employing Palestinian workers, is seen as a symbol of peace. The occupied West Bank is described as "restrictive AF" for Palestinians, yet also in a state of limbo, with enough blame to be shared among all parties involved. Tishby claims that Israel is "the worst apartheid state ever" because Palestinian citizens have equal rights, while also celebrating the refugeedom of Jews. However, she does not extend her "intrepid curiosity" to Palestinians, often dismissing their identity and history and rarely engaging in conversation with them.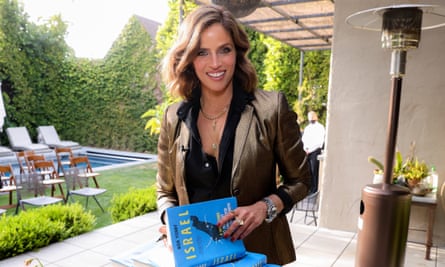 Most offensive is how she describes 1948, the catastrophe Palestinians call the Nakba. She emphasizes the Nakba's "sudden rebranding" that gained currency a couple of decades ago when the PLO inaugurated it as an annual occasion in 1998. She relies on passive voice to convey the official Israeli mythic version of Israel's war of independence: "blood was spilled, and atrocities were committed" and Arabs "got pushed out".
In his analysis, Khalidi delves deeply into the events of that year, specifically the forced removal of ethnic groups and the confiscation of land that heavily influenced the creation of Israel. He also discusses the political disunity and complicated intra-Palestinian dynamics in the aftermath of the Nakba, which Tishby tends to dismiss as chaotic and a sign of a lack of true Palestinian identity or connection to the land.
---
B
Both of these books were released prior to Hamas's October assaults, however they share a significant narrative about the influential figures shaping the future of the Middle East. These two perspectives are not equal: one is from a Palestinian scholar examining how US policies have benefited Israel for 75 years, while the other is from an Israeli celebrity questioning why there is animosity towards their country and proposing that better communication could improve perceptions.
What is the perspective on Gaza and how the war will conclude as portrayed in these two books?
Khalidi is not in favor of Hamas and their attacks on innocent civilians in Israel. He also believes that Hamas's use of violence has weakened the Palestinian cause. He also discusses Israel's strategy of using excessive force and the large quantity of weapons provided by the US. The most informative aspect of his writing is his analysis of key events that may not pertain directly to Gaza, but shed light on the potential outcomes of this conflict, such as the PLO's shift from a militant group to a negotiating partner with Israel. His firsthand experience surviving Israel's attack on Beirut in 1982 serves as a chilling parallel to the current situation in Gaza.
Tishby's depictions of Gaza primarily revolve around Hamas's insistence on enforcing "sharia law" in the region and their launching of rockets into Israel. She criticizes university students for demonstrating against Israel without addressing Hamas. Perhaps Tishby should read Khalidi to gain insight into the origins of Hamas – the previous Palestinian leaders who were killed, the mistakes made by Arab nations, and the severity of Israeli control.
According to Tishby, the Palestinians have consistently refused Israel's attempts at achieving peace. Khalidi argues that the previous efforts towards a two-state solution were always biased in favor of Israel. While also criticizing the PLO's tactics, he believes that a continuous series of one-sided actions by Israel, supported by the US, has transformed the Palestinian Authority into a mere tool for the Israeli occupation instead of a movement for liberation.
Tishby suggests that it would require a catastrophic event similar to the Holocaust for the Jewish state to be established. One cannot help but wonder how much suffering and loss of life would be necessary in Gaza for a Palestinian state to be created alongside it.
Source: theguardian.com