Fingernails to Quiz Lady: the seven best films to watch on TV this week
Weekly selection
Fingernails
Christos Nikou, a follower of the surreal Greek film-maker Yorgos Lanthimos, presents a new drama that explores the human experience. In this strange yet relatable film, Jessie Buckley's character Anna joins the Love Institute, a place where couples can scientifically determine if they are truly in love by testing their fingernails. The institute also offers classes to help improve relationships. Anna's mentor, Amir (played by Riz Ahmed), becomes a close companion, even though she is officially in love with Ryan (played by Jeremy Allen White). The film cleverly highlights the absurdity of trying to quantify emotions, and the talented performances of Buckley and Ahmed make the unlikely scenario seem plausible.
Currently available, Apple TV+ is now streaming.
---
Quiz Lady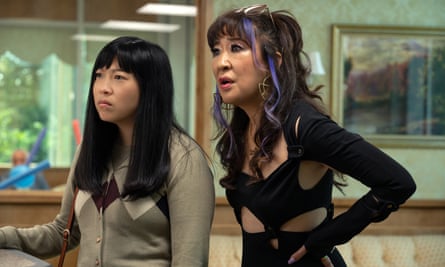 The dynamic duo of Awkwafina and Sandra Oh adds a special energy to Jessica Yu's comedic film, allowing it to overcome the predictable turns in the story. Anne (played by Awkwafina) is the reserved and quiet office worker who excels at answering questions on her beloved TV game show, Can't Stop the Quiz. Her sister, Jenny (played by Oh), is outgoing and impulsive, and she convinces Anne to audition for the show. As expected, their journey brings them closer together, but the presence of Will Ferrell as the host and Jason Schwartzman as the reigning champion adds a lively touch.
Out now, Disney+
---
Sly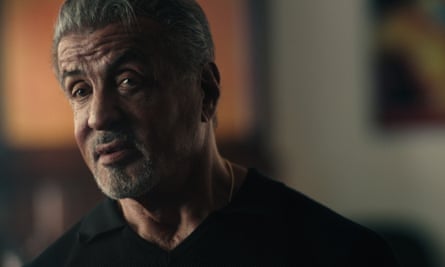 Unfortunately for fans of soul music, but fortunately for those who enjoy muscular action dramas, the person in question is Stallone, not Stone. The story of a young man from Hell's Kitchen, who grew up with a violent and envious father, winning an Academy Award and then going on to direct three successful movie franchises, is a captivating one. Director Thom Zimny dutifully guides us through the key moments in this documentary. What is most intriguing is how Stallone wrote his own path to success (with Rocky) and then used his personal struggles – with father-son relationships, failure, and finding redemption – as inspiration for his films, many of which he also wrote himself.
Out now, Netflix
---
is a modern adaptation of the classic tragedy by the same name.
Romeo + Juliet by William Shakespeare is a contemporary interpretation of the well-known tragic play with the same title.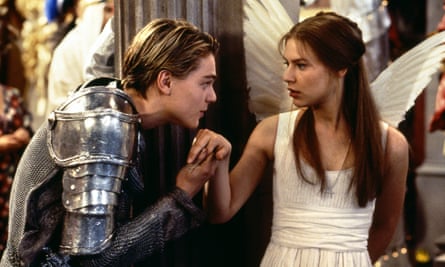 The setting is fair Verona Beach, where we begin our story. From the extensive Shakespeare series on BBC, comes the most entertaining film adaptation of the playwright's work to date. Director Baz Luhrmann brings the tragic love story to a modern-day American coastal city filled with vibrant colors and chaos. With a fitting pop soundtrack, Leonardo DiCaprio and Claire Danes portray a passionate and believable romance, portrayed with boldness and admiration for the language. Among the talented supporting cast, Harold Perrineau's flamboyant portrayal of Mercutio almost steals the spotlight from our star-crossed lovers.
On Tuesday, November 7th at 10:40pm, tune in to BBC One.
---
Hit the Road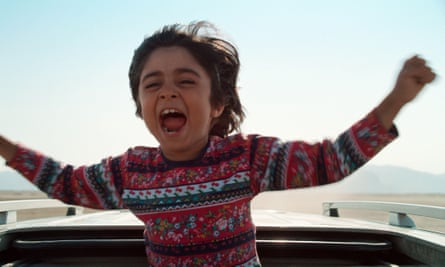 A family of four embarks on a journey to the mountains, where they will bid farewell to their eldest child in a mysterious manner. Set in Iran, the political implications of this departure are implied, but Panah Panahi's clever and heartwarming drama focuses on familial issues – the difficulty of parting and being left behind, and the unbreakable bond that will endure. Despite its emotional subject matter, the film is far from a tearjerker, highlighted by the mischievous and talkative youngest son (the charming Rayan Sarlak).
On Tuesday, November 7th at 11:25pm, the movie channel Film4 will be showing.
---
Body of Water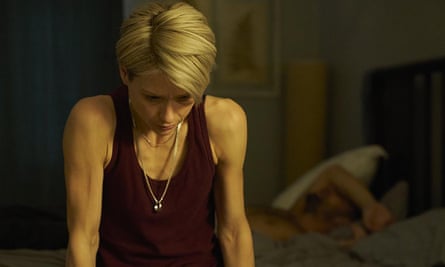 Siân Brooke delivers a dedicated performance that adds depth to Lucy Brydon's first film. The story follows Stephanie, a recovering anorexic who is not truly recovering. After spending seven months in a residential facility, she leaves and tries to reconnect with her stubborn 15-year-old daughter Pearl (played by Fabienne Piolini-Castle) and her patient mother (played by Amanda Burton). Despite being distressingly thin, Stephanie is still drawn to "pro-ana" websites and finds it difficult to even eat. This film is a difficult but important one to watch.
On Tuesday, November 7th at 12:15 am, tune into BBC Two.
---
Nandor Fodor and the Talking Mongoose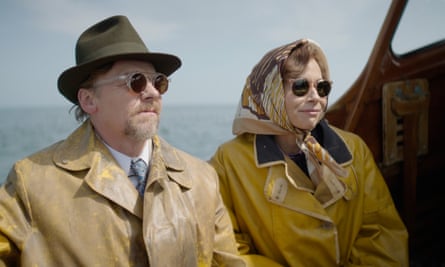 Adam Sigal's comedy-drama takes a serious approach to an unusual real-life case set in the 1930s. The story follows Hungarian parapsychologist Dr. Fodor and his assistant Anne as they travel to the Isle of Man to investigate a farming family's claim of owning a talking mongoose named Gef. Dr. Fodor, played by Simon Pegg in a constantly frustrated manner, suspects the daughter who admits to being a ventriloquist, but Gef, voiced by Neil Gaiman in an odd choice, remains elusive. Overall, it is an enjoyable story about British eccentricity.
Wednesday 8 November, Prime Video
Source: theguardian.com